How to find and order a mobile phone installment plan
What phone are you looking for?
To get started, visit Mobile Phone Plans on Bazaar and click on Filter your results.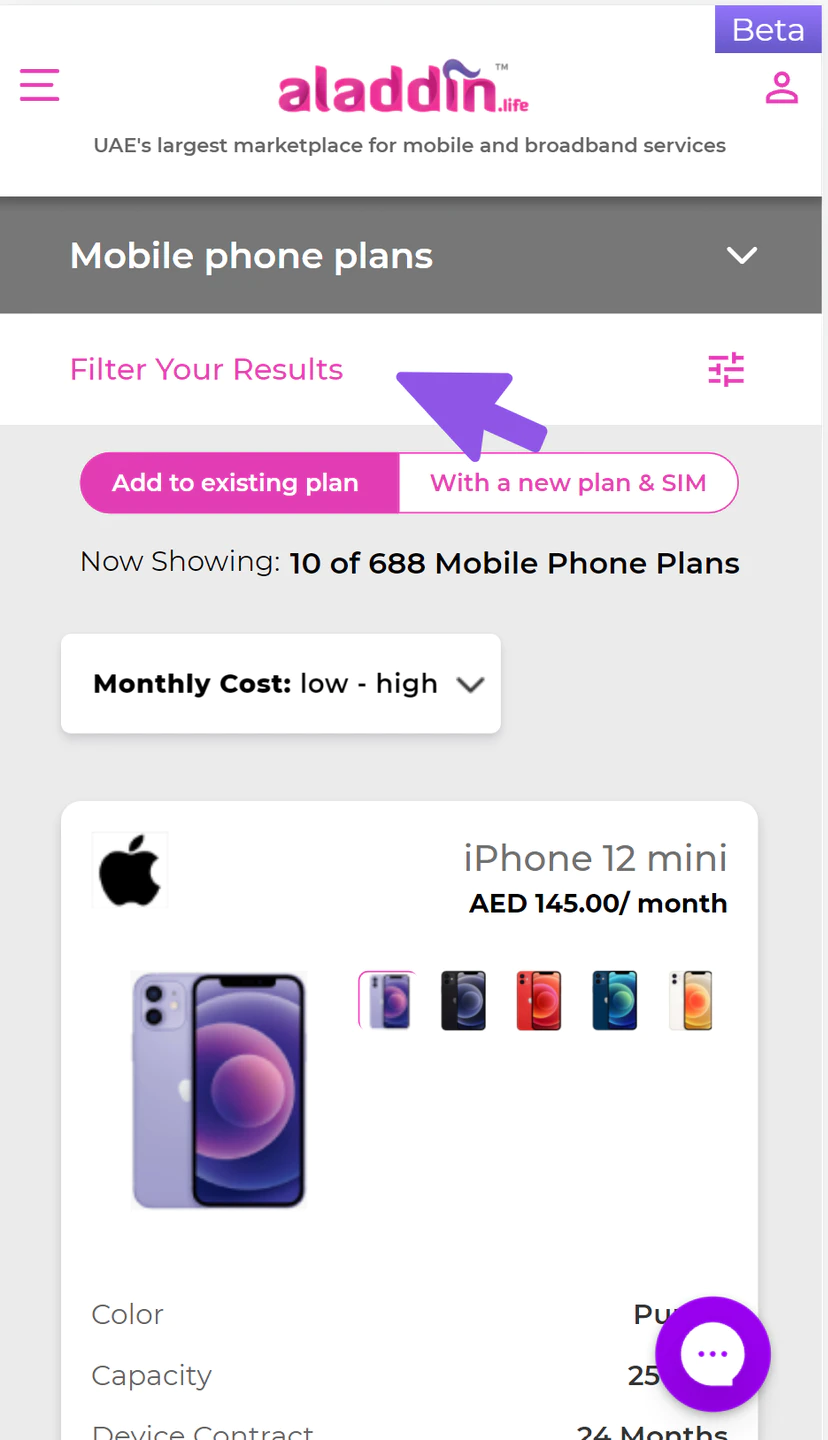 You can then choose your favorite brand, phone number, storage capacity and other features you want in your phone
Choose the phone you want
Narrow down your search using the filters
Select your preferred operator, or leave it blank to see mobile phone installment offers from all operators
Choose the brand of phone you're looking for, then select the model your want. For example, if you are looking for an Apple iPhone 13 Pro Max, select "Apple" as the brand, and "iPhone 13 Pro Max" as the model.
You can also see offers based on 12, 18, 24, and 36 month payment options. and how much you want to spend every month.
Choose how you want it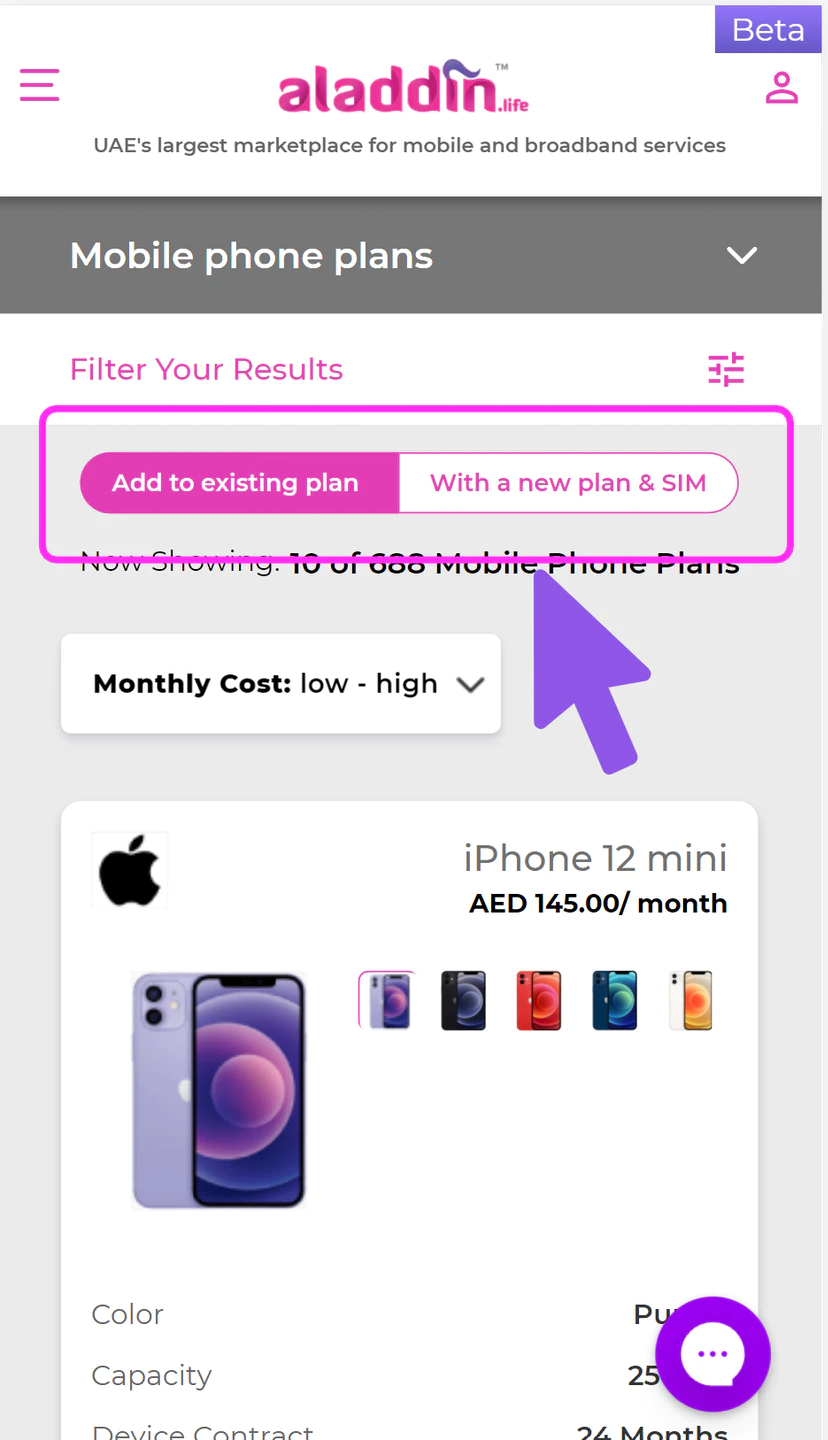 To add this phone to your current du or Etisalat postpaid plan, select "Add to existing plan".
To see all mobile phone installment offers with a new SIM card and postpaid plan, select "With a new plan and SIM"
Learn more about the offer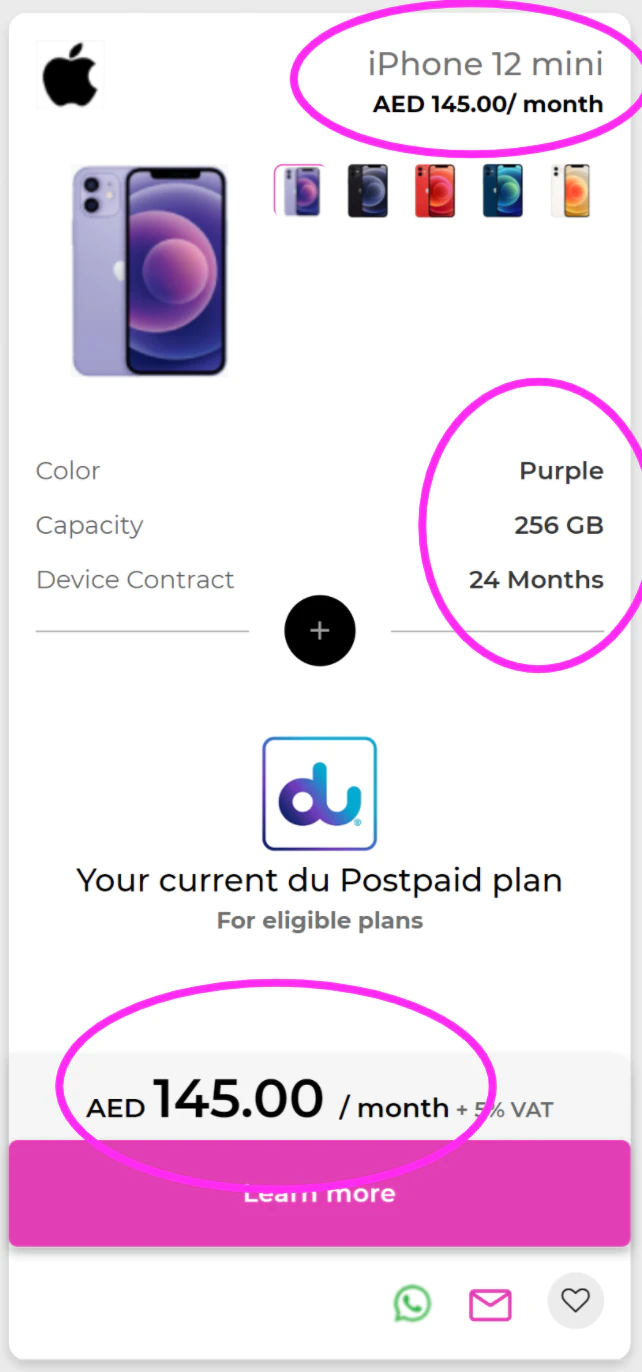 Each card shows you key information such as the brand, model, color, storage/capacity, number of months of installments, and the postpaid plan you can get with it.
Prices include monthly payments for the phone as well as the monthly fees for the postpaid plan (if you're signing up for a new SIM and plan with the phone)
Click on Learn More to see more information before placing your order
See detailed information about the phone plan
You can see more information about the phone, benefits of the plan (minutes, data, unlimited calling, and other features), as well as what our customers say about our service, why people like you want to order your phone through us, and what documents you'll need to apply for the offer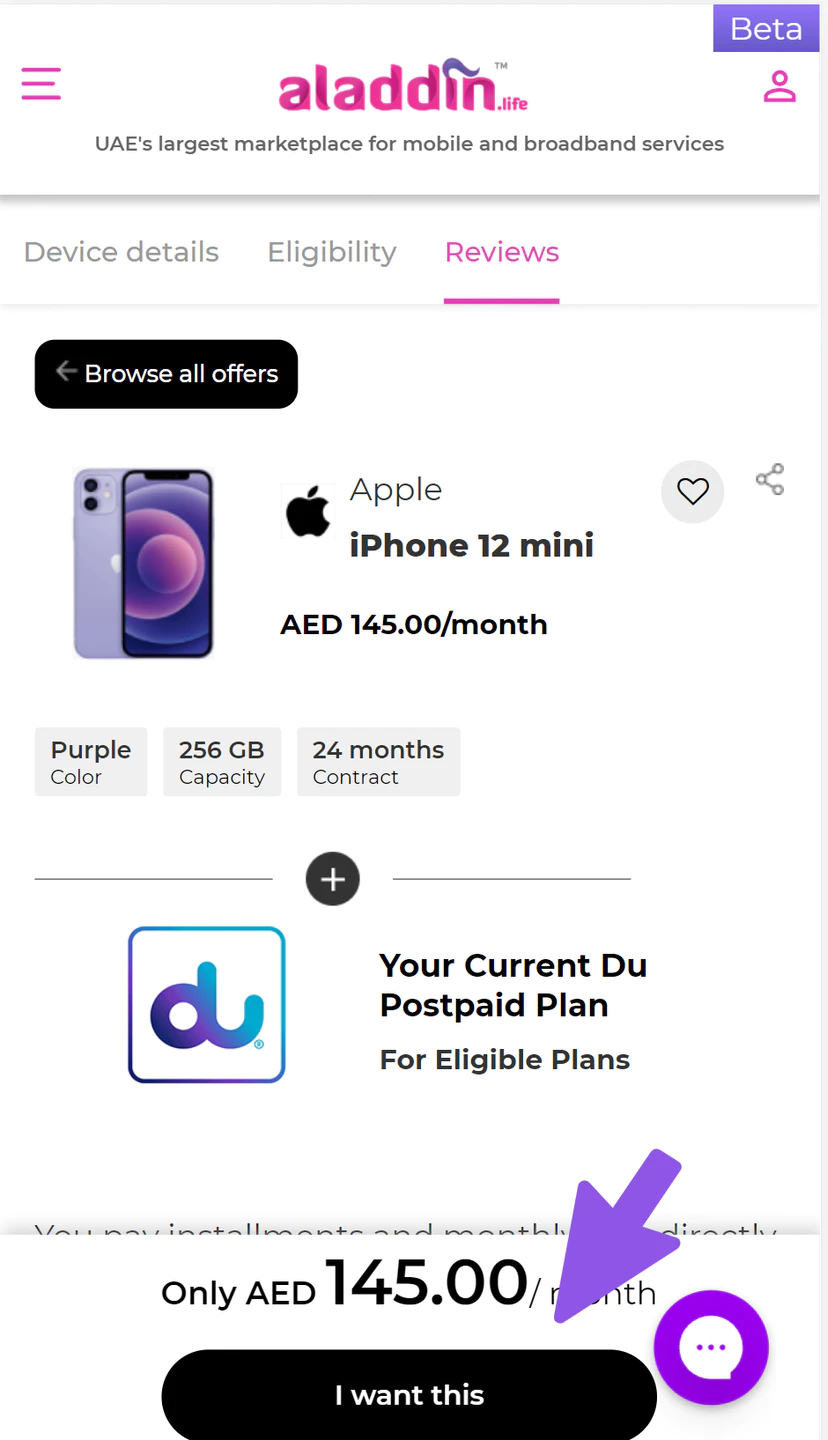 When you're ready to place an order, click on I want this and let us know how to contact you.
What happens next?
After you place your order, you will be contacted by du or Etisalat to submit required documents.
All applications are subject to credit check and approval by the operator.
Aladdin does not collect any personal documents or payments on behalf of the operator, and all payments and contracts are made directly with the operators.
---
---